Welcome to the MT Carbine Caravan Park Website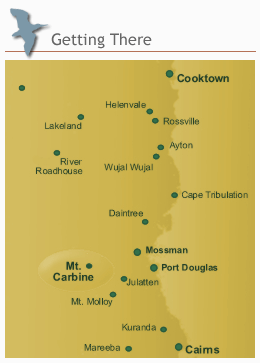 "A green Oasis in dry Savannah Country"
MT Carbine Caravan Park is ideally located for the traveller wishing to explore Far North Queensland -whether it be the Palmer River Gold Fields, Lakeland Downs with its vast cropping areas, the Annan Gorge, the mysterious Black Mountains, the Mt Mulligan Coal field, the beautiful Daintree Rainforest and historic Cooktown.
While you are relaxing in our peaceful surrounds, enjoy activities that include bird watching, bushwalking and there are a multitude of 4WD tracks for the enthusiast.
MT Carbine Caravan Park is located near the following Major Centres:
135 km north-west of Cairns
68 km north of Mareeba
197 km south of Cooktown
70 km west of Port Douglas
Come and stay with us in the former Mining Village at "MTCarbine Caravan Park" and explore some of MT Carbine's unique history.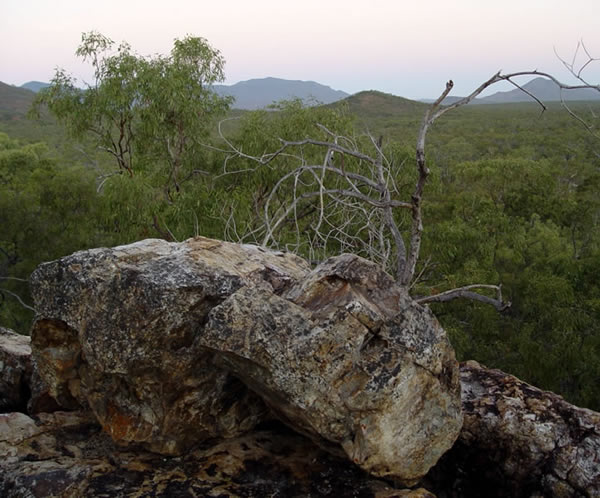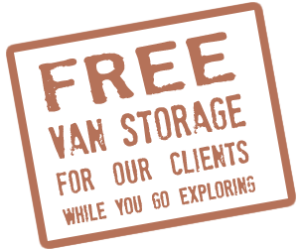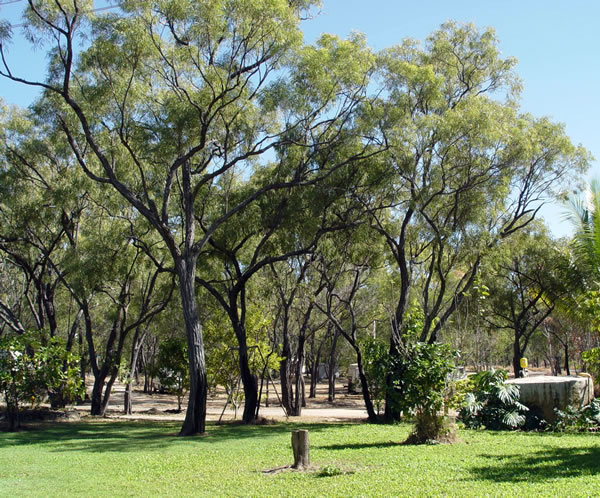 MT. CARBINE
I love my sunburnt Carbine,
The weather forecast is invariably "Fine".
The sun smiles happily down at you,
The moon and stars appear brighter here too.
Hear the birds singing their melodies,
Whilst enjoying the shade of ironbark trees.
The kangaroos make a delightful sight,
Eating green grass under cover of night.
The bush atmosphere brings peace to my heart,
The mountains beyond also play in their part.
T'was once the home of a world famous mine,
Come and share with me my love for Carbine.